Welcome to the historical centre of Grasse
Hello,
It is with great pleasure that we present you the air-conditioned flat ToitdeGrasse in the historical centre for 4 persons with 1 bedroom.
In the heart of the old town of Grasse, the city of perfume. You will be charmed by this flat with a view on the roofs and the sea. You will be able to take advantage of a beautiful terrace in the peace but also of the attractiveness by the ideal situation at a few meters of the place aux aires, a lively district with its many restaurants as well as its Provencal market. You will also be a few dozen meters from the perfume factories.
*** Grasse classified as a UNESCO World Heritage site in 2019 ***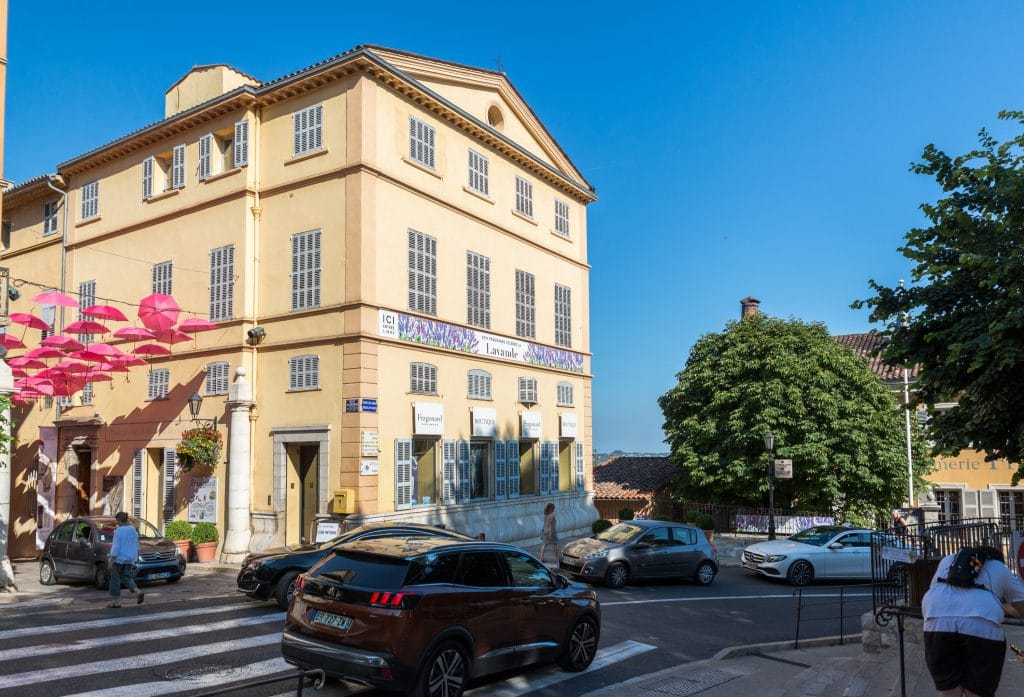 An unforgettable moment in the historic centre of Grasse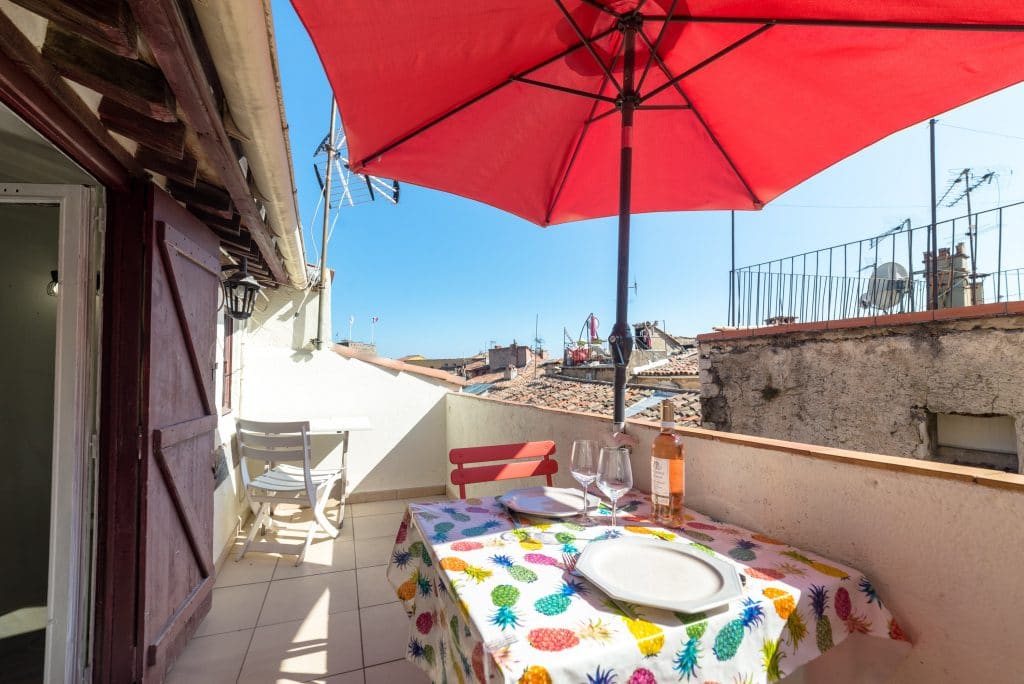 View of the roofs of the old town of Grasse
Take advantage of a beautiful and quiet terrace to have your tea or coffee to start the day.
You will overlook the city and the historical centre of Grasse with a beautiful view of the cathedral and the sea to have a good time and rest.
A setting for a successful holiday in the historic centre of Grasse
We consider that 3 major ingredients are needed:
 Comfort, modernity, quality of equipment
The location, a rich and attractive environment
Calm, serenity, rest, privacy
With this in mind, we offer holidaymakers a fully renovated flat that meets these criteria.
Testimonials from our previous tenants who visited Grasse...
Kevin's flat is very nice, very clean, well decorated, comfortable, quiet, good bedding. I had an excellent stay there. I recommend it 100%. Although I was not able to meet Kevin, he was very responsive in our exchange of messages.
It is a pleasant flat to stay in: quiet, clean, intimate. The material comfort is appreciable. Kévin's explanations are clear, there is no problem of arrival in total autonomy. autonomy. Kévin is very reactive to all possible questions so the stay can only go well.
Kevin's flat is very clean, very well decorated and located in the centre of Grasse. A great address to keep!
What a joy! Do you want to be at peace with your partner? Between the location and the equipment ... nothing to say it's perfect !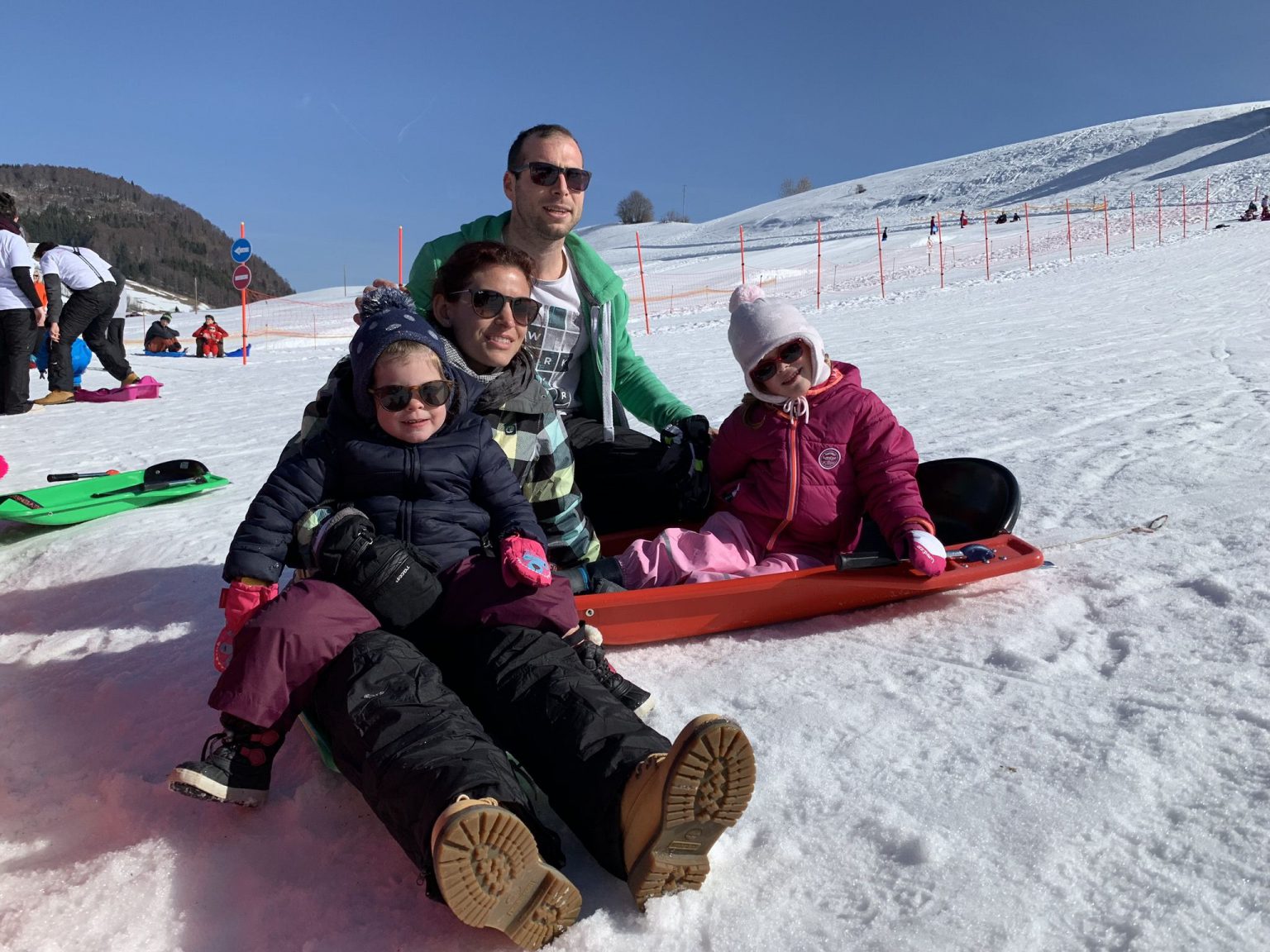 We have been living in the region since 2016. We have fallen in love with the living environment it offers and we want to share and discover this magnificent region.
We love to travel and especially to make our children discover many places! That's when we got the taste to live far away from the big holiday structures to get closer to the more cocooning and warm corners of flat or house rentals as we do.
We are delighted to be able to offer our flat in the historic centre of Grasse, which is 15 minutes from our house where we live. We will also be happy to give you any advice you may need in preparation for or during your stay.