Welcome to the flat!
I hope you had a good trip. I wish you a very good installation in the flat.
You will find some useful information for your stay in Grasse.
Need to move : My little driver and directly at 07 85 88 96 35
Thank you and enjoy your stay.
Name: Livrebox–EF26
password: gJeCLAGajKtsGopJtN
The tenant(s) remain(s) solely responsible for the use of the Internet connection. 
Downloading illegal content is prohibited (Hadopi)
Some rules of good conduct
Parties are not allowed for the respect of the neighbours and the flat!
Smoking is not allowed in the flat. This will avoid bad smells and holes in the sofa!
A terrace is available with an ashtray, and it is so much nicer with the view on the roofs.
Access to waste bins:
When you leave the building, turn right and walk up the street towards the Place aux Aires.
When you get to the square, you have to go across the street and there is a room with glass doors!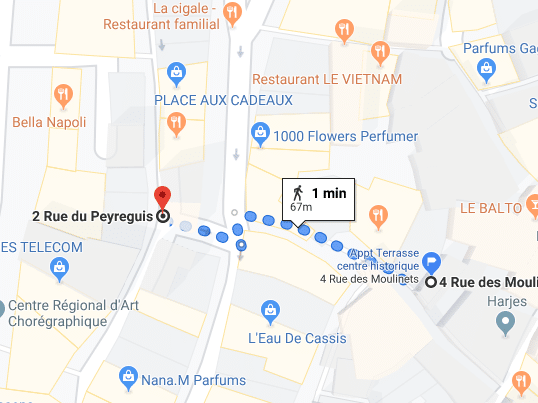 When you leave :
Please empty the rubbish bins into the containers provided in the town.
Please leave the keys in the key box in which you found the key on arrival.
Remember to close the parasol and turn off the heaters.
I can be reached easily by phone, email or SMS.
Phone: 06 22 47 97 19
Mail: colonna.kevin@gmail.com
And don't hesitate to add a comment on google: Leave your opinion!
Or in the guestbook at your disposal. We will be delighted to read your feedback and experiences.
It is enriching and helps us a lot!
Come and visit the historic centre of Grasse with your family, your partner or your friends.
Small local shops to do your shopping. Bakeries and patisseries that will delight your taste buds.
You can also enjoy the terraces of the many restaurants close to the flat, and you will also be seduced by the small authentic shops.
And finally, the very famous factories of the perfume capital.
All the right ones for a successful outing!
Addresses to do some shopping
Monoprix
Rue Paul Goby, 06130 Grasse
Open Monday to Saturday from 8.45am to 7.50pm.
Open on Sundays from 09:00 to 12:45.
Utile store

12 Boulevard du Jeu de Ballon, 06130 Grasse
Open Monday to Saturday from 8.30am to 7.30pm.
Open on Sundays from 09:00 to 13:30.
Good bakeries and pastry shops
Boulangerie Gomez
1 Rue des 4 Coins, 06130 Grasse
Grasse Délices
9 Rue Jean Ossola, 06130 Grasse
Les Caprices de Pauline
12 Rue Marcel Journet, 06130 Grasse
06 35 16 86 61
Parfum de chocolat
5 rue des coins, 06130 Grasse
04 93 42 69 63
Come and spend a pleasant time in the flat by checking availability and booking directly
You can also discover and project yourself in the flat: here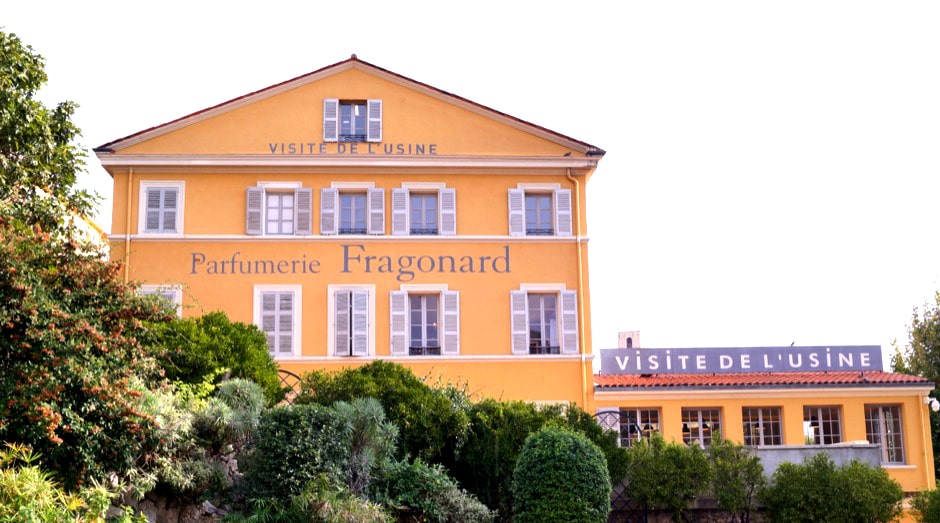 Fragonard
20 Boulevard Fragonard, 06130 Grasse – 

04 93 36 44 65
International Perfumery Museum
2 Boulevard du Jeu de Ballon, 06130 Grasse –

04 97 05 58 11
Get information about the city of Grasse
The tourist office is located 300m away and you can find all the information you need to get around!
Place de la Buanderie, 06130 Grasse
04 93 36 66 66